Play this article via Text To Speech
Overview
On Amazon, ad rank is everything, because 70% of Amazon customers never click past the 1st page of search results. Not only that, according to Amazon's own data, the first 3 items in the search results receive 64% of clicks. Moreover, 81% of clicks are on brands that are on the 1st search page, the figures speak for themselves. To build a successful Amazon store, you need to know how Amazon Advertising works. In this article, we'll be telling you 5 foolproof ways to rank your product higher on Amazon.
Ranking on Amazon
Before we start talking about strategies to rank higher, it's important to understand Amazon Advertising. What type of rankings there are on Amazon, and how does Amazon's ranking algorithm work?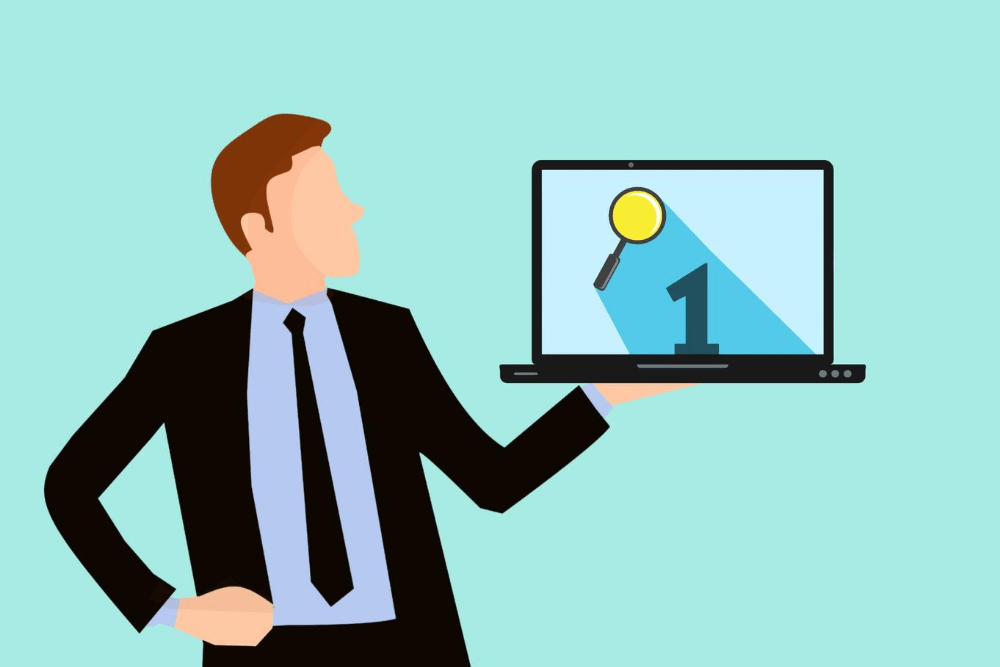 What is Sales Rank?
Sales Rank or Amazon Best Sellers Rank (BSR) is a number rank assigned to every single product in the Amazon product catalog once it's had a sale. BSR is generally used to gauge how well a product is selling on Amazon in its category. BSR only applies to the category and sub-category of the product, not Amazon as a whole.
For example, you may very good sales and rank #5 seller in your category. Yet, that's no indication of how well you're doing on Amazon in its entirety. Thankfully, your rank on Amazon itself doesn't matter, but your BSR in your subcategory or category definitely does. A customer will always trust a high-ranking product more than a lower-ranking one.
Amazon is unclear on the actual calculations behind BSR. Based on research, most experts agree it involves 3 key factors. Product sales (both recent & historic), product price changes or promotions, and naturally, any competing products. While more weight is definitely put on recent sales, historical sales are taken into account. This means your BSR will not fluctuate too drastically as long as you have a good sales history.
What is Product Rank?
Product rank is the actual rank of your product on the Amazon search engine results page (SERP). This is not your rank as a seller, or a brand like BSR is. It is the individual rank of your product on a SERP. There are two kinds of product ranks – organic rank & paid rank.
In this SERP, you can see the top 2 search results are Sponsored, which essentially means these are paid ads. The product with #1 ad placement is in the blue box. Right below it is the product given the #2 ad placement. In the red box is the product ranked 1st organically. As mentioned before, Amazon customers generally click the first 3-4 results.
Ranking as the 1st sponsored product will definitely give you an edge, but it's difficult. Luckily, it's possible if you have the right tools at your disposal. Despite this, paid ads cost you for every click. Most Amazon sellers use Amazon PPC ads to boost their product higher. They slowly wean off it once they have enough ratings to rank high organically.
Amazon's Algorithms
Product ranks are decided by Amazon's ranking algorithm, now known as the A10 algorithm after recent updates.
A9 Algorithm
To understand Amazon's A10 algorithm you must first understand its predecessor, the A9 algorithm.
Amazon's A9 algorithm was very similar to Google's search algorithm, with the key difference being sales conversions. Amazon is much more likely to promote listings that are more likely to result in sales. It will greatly value the following factors: product relevancy, sales history & conversation rate. If your product has a strong sales history and high relevancy to its search terms, it leads to high conversion rates. This makes it easy to maintain a high rank on the Amazon SERPs.
A10 Algorithm
Amazon updated its A9 algorithm in 2020, leading to some interesting changes that altered seller's ranking strategies.
The A10 algorithm is very similar to the past algorithm. The only real difference is that it places less weight on PPC or sponsored links, and more on product relevancy. Amazon has always had a Consumer First mentality, so product relevancy is now the top priority. This does NOT mean that PPC is no longer useful! It is still integral to a successful Amazon business, especially in 2021… However, it does mean that listing optimisation is now more important than ever.
5 Ways to Rank Higher
Knowing what you now know about the way Amazon ranks its products, and the factors it prioritizes, we provide you with 5 different methods to rank your products higher on Amazon.
An Optimised Listing
The key to product relevancy is having a truly optimized and quality product listing. There are several ways to do this, but the main three are – having clear, attractive product photos, having descriptive titles, bullet points & product descriptions, and lastly, optimizing your listing with relevant backend search terms.
EBC or A+ Content
The best way to increase the attractiveness of your product listing is to use Enhanced Brand Content (EBC), also known as A+ Content.
As you can see above, the product description for this product- Hoover PowerDash Pet Carpet Cleaner contains a lot of useful images and descriptions. The product has its own banner, as well as smaller side images. This is what you call "enhanced brand content" on Amazon. Providing key product information to customers in a pleasing way that is not text-heavy is what leads a lot of Amazon customers to click 'check-out.'
A+ Content is extremely easy to create, you don't have to meet any specific requirements. Even new sellers can simply go to Amazon Seller Central -> Advertising -> A+ Content Manager and start making an EBC portfolio for their product.
It has an easy-to-use UI where you can attach images, and insert some text boxes. You can choose between a variety of designs and basic layouts as seen in the image below. It usually takes Amazon only 2-3 days maximum to approve your A+ content designs.
Backend Search Terms
Once you have optimized the front-end of your product listing- title, description, images, EBC – it's time to optimize the backend.
If you've made a product listing on Amazon, then you have seen the Keywords section within the Advanced view. This section is absolutely ESSENTIAL to ranking higher on Amazon. Amazon allows you 250 characters within search terms. For beginners, you can use Reverse ASIN Lookup Tools like Helium10's Cerebro to find products in your category from future/current competitors to find out what keywords they are ranking for.
Follow these simple steps to narrow down your search term volume:
Focus on the first 3 organic searches, and sort results by high search volume and high relevancy, which in this case is the Cerebro IQ score
Set a few basic filters e.g. a minimum search volume of 1000, a maximum rank of 20, and word count set to 2
Export as an excel sheet, then filter by search volume in descending order, then filter by ranks, exclude any 'null' values, and sort it in ascending orders
Grab the first 100 keywords, remove any duplicates, common words, phrases you want to remove, and convert it all to lowercase
Remove any brand names and/or repetitive words from the search terms, then reduce it to 250 characters
After this, simply input it into your product listing's search term box. You can also further enhance your listing by inputting the "Subject Matter", and inserting more search terms in "Other Attributes". For "Intended Use" and "Target Audience", we recommend leaving it blank so it doesn't limit your product to a smaller amount of searches.
Rankings & Reviews
Another way you can boost your product and sales rank is to accumulate as many rankings and reviews as you can. In recent years, it was found 84% of consumers trust online reviews as much as a personal recommendation, and over a fifth of shoppers will not look at any other products once they've picked the Amazon product they want to buy. On Amazon, rankings and reviews can make or break your product.
Even with A+ content or a listing fully optimized on the backend, if your product has 2 reviews compared to a competitor with 2000 reviews with a product listing of lower quality, the average Amazon shopper will always choose your competitor's product rather than yours.
One way to get reviews on Amazon is to enroll in the Amazon Vine Program, which has been available for all sellers including third-party sellers since 2019.
Amazon Vine Program
In this program, selected 'trusted' reviewers on Amazon will receive your product for free in return for leaving a detailed and honest review. It is the best Amazon offered review program other than the Amazon Early Reviewer Program, which unfortunately ended in early March 2021.
Thankfully, the Vine Program is free to enroll in and takes just a click, as long as you meet the requirements.
The requirements of the Amazon Vine Program are:
You're a brand registered seller
Your product listing has an image and description
You have available inventory for your product
Your product is in the 'New' condition
Your product is not a restricted or 'adult' product
You have less than 30 reviews on your product
You will bear the cost of any products you give away for free
Amazon's Vine Program is the only legitimate way to gather reviews at the moment other than doing social media promotions. Please bear in mind that Vine Voice reviewers leave honest reviews, this does not mean they will leave a good review. Only enroll in the program if you're confident your product is of a quality that meets your customer's expectations.
Other than the Vine Program, there are other methods for gathering reviews such as offering rebates on RebateKey in exchange for reviews. However, this is not in line with Amazon's TOS so we advise you to be careful in how you decide to gather your reviews.
Amazon PPC
Amazon PPC is the key proponent to the success of most brands on Amazon in 2021. Due to the saturation of the Amazon marketplace, most of your competitors will already have quality listings, optimized search terms, and plenty of ratings. The information needed to succeed on Amazon is so accessible on the internet, that your competitors can do mimic what you do on all fronts except for one – the Amazon PPC bidding auction.
Only 1-3 products can win that #1 sponsored ad rank, and the way to do it is to run effective ad campaigns using Amazon Advertising. We offer a multitude of resources on how to run ad campaigns, with comprehensive guides on ad campaigns, the key differences between types of campaigns, and even how to structure them and what campaign budgets to use. Once you have the campaigns up and running, it will be easier to measure your product's performance on Amazon and rank it even higher.
Constant Analysis
The most valuable strategy to consistently rank your products higher on Amazon is "kaizen" or continuous improvement. Obtaining and then maintaining high product rank on Amazon needs constant analysis of different performance metrics, especially with active ad campaigns running. The best way to do this is to run Amazon PPC and then analyse the metrics within.
We recommend analysing the following key metrics for your products on a weekly basis, for month-over-month data:
Total Impressions – the number of times your ad was viewed by a customer
Total Clicks – the number of times your ad was clicked on by a customer
Bounce Rate – the rate at which a customer exits Amazon after clicking your ad
Total Spend – total spend of a keyword, ad type, or ad campaign
Total Sales – total sales from a keyword, ad type, or ad campaign
Some ratios that we recommend you analyze for high performing keywords for your products on a regular basis:
Clickthrough Rate (CTR) – the ratio of total clicks over total impressions
Conversion Rate (CVR) – the ratio of total conversions over total clicks, where conversions are clicks on ads that become sales
Cost Per Click (CPC) – the cost of a customer clicking on your ad, it varies according to auction so its good to look at the average CPC (aCPC)
Advertising Cost of Sale (ACoS) – the ratio of total ad spend over total sales
Generally, an ACoS below 30% for most keywords, and a high conversion rate of above 10% is ideal, and it will let your product rank consistently high. Still, these metrics vary a lot from seller to seller, so we recommend taking some Amazon PPC courses to fully understand them or instead of using the strategy in the next section of this article.
External Software
Lastly, and most importantly, we recommend using Amazon PPC Management Software to optimize your ad campaigns for your products. Understanding how Amazon PPC works is time-consuming and complicated, especially for new sellers. While there are a lot of Amazon courses to teach you the fundamentals, there is a variety of Amazon PPC tools out there to do the job for you, not only at a more advanced level but much faster than you sitting down and watching hours worth of course content.
Using Amazon PPC software, you can rest easy knowing there is a program automating the entire process for you, and managing your keyword bids with high accuracy. Not sure what's the best Amazon PPC software for you? We at SellerMetrics provide you with a company audit of your account, personalized service, and a transparent pricing scheme.
Final Thoughts
Overall, there is a multitude of ways to rank your product higher on Amazon, in this article we provided you with the 5 best ways to do so. We hope this article has given a clear picture of how you can increase your sales and product rankings for your Amazon store, and provided you with the strategies you need to launch a successful Amazon business.
If you have questions or insights to share, please feel free to post them via the comments section. Please also consider joining our Facebook Group where we discuss any questions you may have about running an Amazon business.
We are SellerMetrics, our Amazon PPC Software helps Amazon sellers, brands, KDP Authors and agencies navigate Amazon Advertising PPC via bid automation, bulk manual bid changes, and analytics.
Sources