Overview
Amazon has an absolutely vast international network, and any established Amazon seller should take advantage of it. Amazon Global Selling (AGS) is a program that allows sellers anywhere in the world to list and sell their products on Amazon's overseas marketplaces. AGS is one of the best ways to rapidly expand your growing business, with 19 marketplaces over the globe split into 4 key regions. However, each region has its own set of regulations and differences in consumer behaviour.
In this article, we'll outline the basics of AGS and also provide some insights into key differences between markets. It will help you can become well-equipped to decide where exactly you'd like to branch out. Once you've decided where you want to expand, you can find an extremely detailed guide to signing up for a Global Selling Account in Amazon's official Global Selling Guide.
Amazon Marketplaces
As of 2021, Amazon operates 19 marketplaces, with the very recent additions of Sweden and Poland. All these markets are available in the Amazon Global Selling Program. They are split into 4 regions – Americas, Europe, Asia-Pacific, and the Middle East. Out of these, NA and EU have unified accounts that allow you to access all the marketplaces in that region with only one Amazon Seller account.
Amazon Americas
Amazon North America consists of 3 marketplaces:
United States – amazon.us
Canada – amazon.ca
Mexico – amazon.mx
Amazon NA is the biggest market, accounting for 51% of global market share. With an Amazon NA seller account you can fulfill orders for all 3 marketplaces. Out of these three, US is the biggest global market by far. It has 3.1 billion in traffic and over 142 million Amazon Prime members. Compared to US traffic, Canada and Mexico do not surpass even surpass 300 million visitors. Regardless, expanding within the NA market is definitely beneficial, There is no reason not to simply expand your total traffic when you can so conveniently do so using just one account. In addition, Amazon NA offers Remote Fulfillment, which we will provide more details on in the Order Fulfillment section.
The Americas region includes the 3 markets in NA and 1 other marketplace in Latin America:
Amazon Brazil is a separate region that is not included in the NA unified account. For this reason, it isn't officially included in the NA marketplace. Amazon Brazil has low traffic at about 115 million visitors, and it caters to mostly wholesale and handmade products. In addition, it has complex import tariffs. If you want to expand in the Americas region, we recommend sticking to the countries in the NA unified account.
Amazon Europe
As of March 2021, Amazon Europe now consists of 8 marketplaces:
UK – amazon.co.uk
Germany – amazon.de
France – amazon.fr
Italy – amazon.it
Spain – amazon.es
Netherlands – amazon.nl
Sweden* – amazon.se
Poland* – amazon.pl
Amazon EU is Amazon's 2nd biggest selling region. It accounts for 25% of global market share and has already grown 17% in the past year. Further growth is predicted after the recent launch of Amazon Sweden and Poland. With just 1 unified account you can reach 28 countries in Europe, with total traffic of over 500 million. Out of this, Amazon UK is the 2nd most popular marketplace to sell. Compared to NA, it is still a small market, but it has untapped potential that an ambitious seller can capitalise on. However, please note that Amazon EU has taxes and regulations to be wary of. This includes the VAT tax which we will discuss in the Taxes & Regulations section.
*A note to sellers, while Sweden and Poland are now officially included in the Amazon EU unified account, they are extremely new markets and have very low traffic.
Amazon Other Regions
As mentioned before, Amazon has marketplaces in Middle East and Asia-Pacific, but these do not have unified accounts.
Amazon's other marketplaces consist of:
Middle East:
UAE – amazon.ae
Saudi Arabia – amazon.sa
Turkey – amazon.tr
Asia Pacific:
Japan – amazon.jp
Australia – amazon.com.au
Singapore – amazon.sg
India – amazon.in
Bigger Markets
Out of Amazon's other global marketplaces, Japan and India are the largest, both accounting for 11% market share. Amazon Japan is one of Amazon's oldest marketplaces. It has more traffic than the entirety of the EU region at over 600 million visitors. Chinese sellers tend to dominate the Japan market, with 42% being based in China. It is harder to break into Japan's market due to regulatory reasons. We will touch upon these in the next section.
Amazon India, although new compared to Amazon Japan, is an APAC marketplace that is growing at an exponential rate. IT overtook Japan as the 3rd largest global marketplace in terms of the number of sellers. It also grew 29% in the last year. Amazon India is a flourishing market predicted to overtake Amazon EU in the near future. However, for overseas sellers, it's difficult to break into the market because 78% amazon.in sellers are based in India itself. The Indian government is also introducing new regulations on Amazon. There's also fierce competition from other local platforms like Flipkart, India's biggest online store.
Growing Markets
Amazon Australia, on the other hand, was launched in 2017. It has a mix of sellers from various countries. It's also a market that is growing rapidly. Experts predict it will dominate local Australian e-commerce in the next 10 years. Amazon recently built its largest robotics warehouse in the southern hemisphere in Sydney, and its gmv grew 3 times faster than local Australian brand JB Hi-Fi. Amazon Australia is definitely an attractive option. However, there are a lot of products that are restricted on Amazon AU that new sellers need to make note of.
Amazon's marketplaces in the Middle East and Singapore are newer, and smaller. Middle East only has 72,000 sellers, and holds 1% market share, not including Turkey which has 17,000 sellers of its own. Saudi Arabian market was created recently in 2020. Similarly, so was Amazon Singapore which currently only has 16000 sellers and not even 1% market share in terms of global sales. For this reason, we do not recommend expanding into these markets, unless you are a seller based in these regions already.
Taxes & Regulations
The key concern when it comes to selling on Amazon internationally is the multitude of local laws, taxes and regulations to follow in every region. We will outline the basics for key regions, but it's extremely important to research and thoroughly read the regulations for the region you want to expand into.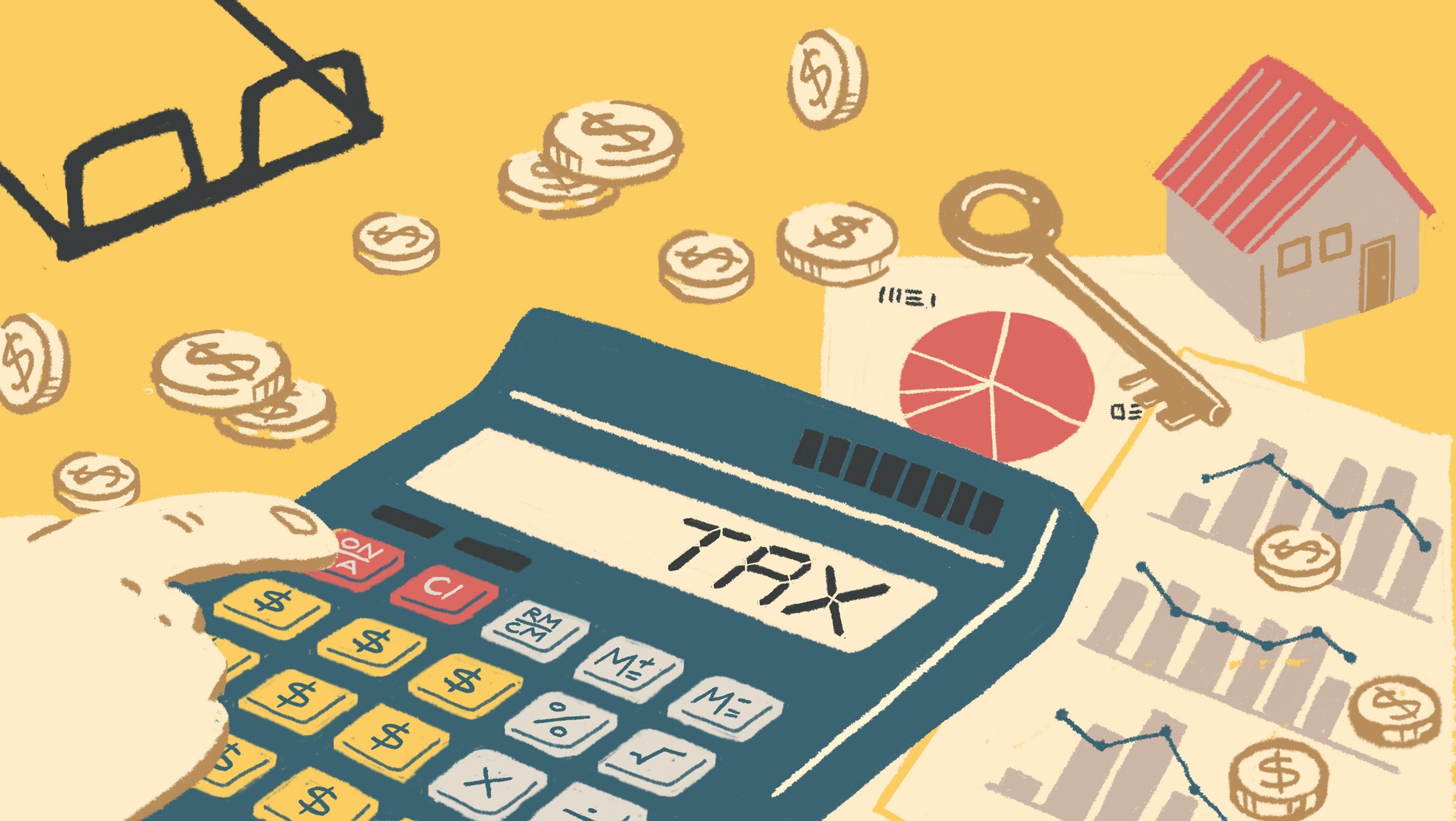 Amazon NA
Amazon NA, excluding Brazil, is by far the easiest region to sell in. There are few regulatory laws, and setting up an NA unified account is very easy. Besides completing a basic tax interview, sellers from almost all regions can easily tell on Amazon NA.
Amazon EU & Japan
Amazon EU has a few regulations, firstly is the VAT tax. You have to register for the VAT tax in Europe and manage the requirements for it. You also have to complete a seller identification verification check two times – once when you begin selling and another KYC (know your customer) check when you reach 15000 euros in sales. These are EU regulatory requirements that must be completed, but once they are, you are free to sell across EU's many Amazon marketplaces .
Amazon Japan has much stricter regulations, making it harder to sell in. Firstly, all listings and products have to comply with local Japanese laws, customs, and regulars. Sellers also must pay a variety of taxes including Consumption Tax, Customs and Duties on every single order and shipment, they are prohibited from transferring this responsibility. Most important of all, you need a local business address in Japan to process any returns. This is the biggest downside of selling overseas to Japan, and it's why we recommend not expanding to amazon.jp unless you can bear the cost of a local address in Japan.
To sell in both EU and Japan, you also require an Importer of Record, an entity or person who can pay import duties, taxes and ensure your products comply with local regulations. Amazon's fulfillment centers and staff cannot serve as your IOR. Alternatively you can hire an Attorney for Customs Procedures but they will only pay taxes and duties, and ensuring if your products meet local laws is entirely your responsibility as a seller.
Other Amazon Markets
Similarly, Amazon Australia, Singapore, India, and Middle East marketplaces all have their own sets of regulations. As these are comparatively smaller, individual markets without unified access, you will have to gauge for yourself if their Trade Control Laws and local laws, regulations, and taxes are worth the opportunity of expanding into these regions. Amazon provides detailed tax & regulatory information on each region.
Order Fulfillment
Order fulfillment using Amazon FBA will be different across Amazon marketplaces, here is a brief overview of the major markets.
Fulfillment in NA
As mentioned before, a key benefit of an Amazon NA unified account is that it allows sellers to fulfill orders using Remote Fulfillment. This means you don't have to send or store inventory in Canada or Mexico's warehouses, and can simply use US fulfillment centers to fulfill orders across the border at a higher fulfillment fee that accounts for cross-border fees. Although your fulfillment fees double and are subject to exchange rates, using Remote Fulfillment decreases your storage fees because inventory is only stored in US warehouses, so for many US sellers expanding to .ca and .mx is a very natural and easy. Not only this, but customers are the ones who pay import duties on remotely fulfilled orders, and not the seller.
It must be noted that not all products are eligible, so ASIN eligibility will be monitored by Amazon. For more information on how to enroll, and to check your product eligibility, read Amazon's webpage on Remote Fulfillment with FBA.
Fulfillment in EU
For order fulfillment in Europe, there are 3 options – Pan-European FBA, European Fulfillment Network (EFN) and Multi-Country Inventory (MCI).
Pan-European FBA
With Pan-European FBA, Amazon distributes and stores your products in distribution centers all over Europe, and when you sell a product on one European marketplace, you only pay the local fulfillment fees for that marketplace (similar to Remote Fulfillment with FBA for Amazon NA).
European Fulfillment Network
Using EFN, you will fulfill orders from the UK inventory pool and UK warehouses, and so you will have to pay a cross-border fee for each other shipped. Order fulfillment with Pan-European FBA will be cheaper overall, and cheaper depending on what marketplace you sell on regardless of where you are shipping from. For example, Amazon Germany has a 2.81 euro FBA fee, and Amazon France has a 4.59 euros FBA fee.
Multi-Country Inventory
With MCI, you can dispatch FBA inventory to fulfillment centers in multiple countries in Europe. This will let your customers receive faster local delivery, and your qualify for Amazon Prime 1-Day Delivery, or Next-Day Delivery. However, storing inventory in other countries might involve additional VAT obligations and/or registration in the target countries. MCI can be used in conjunction with EFN.
We recommend using Pan-European FBA if you are thinking of expanding to the EU market because it is the cheapest and most convenient option.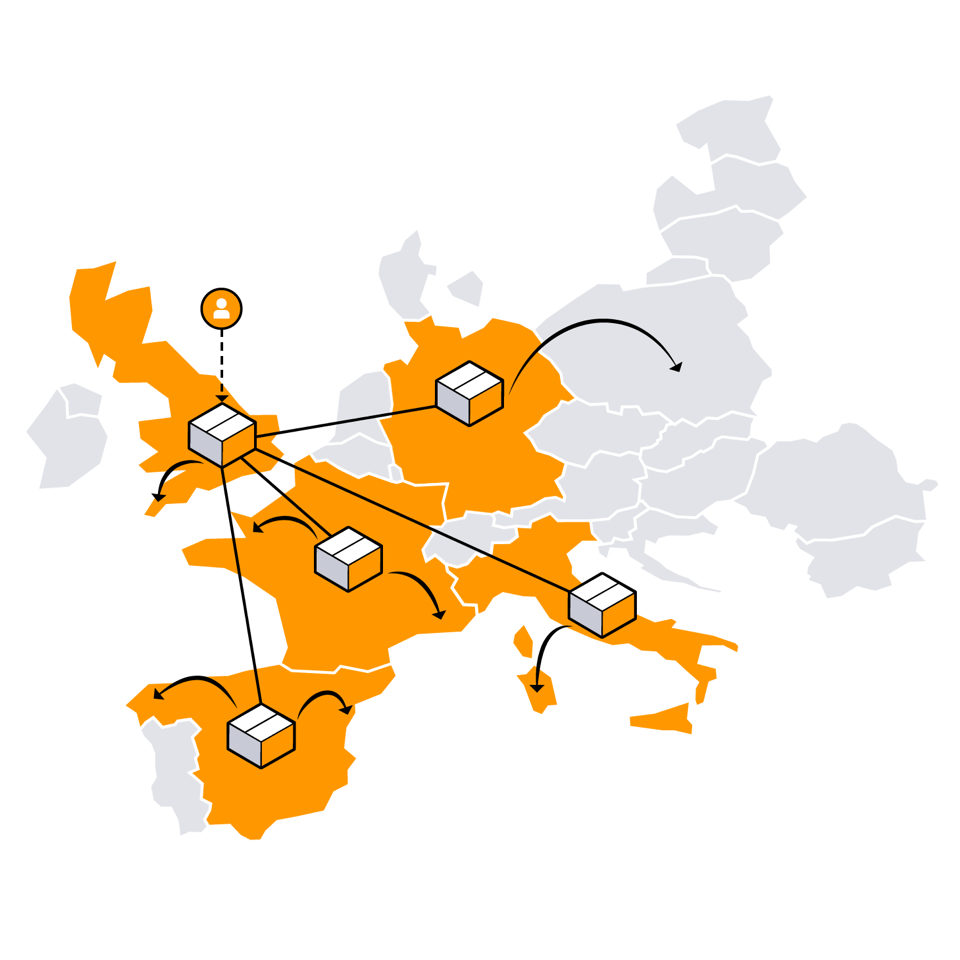 Fulfillment in Other Regions
For Amazon India, Japan, and Australia, using FBA will require importing your products to an Amazon fulfillment center there in order to sell on that marketplace. Similarly for Amazon Singapore and the Middle East, you will also have to import your products, but must use Delivered Duty Paid (DDP) shipping terms. For that reason, it may be easier to hire a customers broker or freight forwarder to handle the DDP shipping process for you.
Final Thoughts
Overall, Amazon Global Selling is a lucrative program if you choose to expand in the right regions. As mentioned before, excluding Amazon NA and Amazon EU, other regions do not have unified accounts, so you have to create individual accounts for each, and comply with separate local tax and regulations for each country. For this reason, we recommend Amazon US or EU for Amazon sellers looking to expand, because the unified accounts provide you with a much bigger reach at a lower risk.
Once you've expanded, managing multiple accounts can be overwhelming, especially managing Amazon Advertising and PPC Campaigns. Fortunately, we at SellerMetrics provide you with Amazon PPC Management Software that can simultaneously show you campaign data for multiple countries and allow you to optimise bids for multiple accounts on the same dashboard.
If you have questions or insights to share, please feel free to post them via the comments section. Please also consider joining our Facebook Group where we discuss any questions you may have about running an Amazon business.
We are SellerMetrics, our Amazon PPC Software helps Amazon sellers, brands, KDP Authors and agencies navigate Amazon Advertising PPC via bid automation, bulk manual bid changes, and analytics.
Sources