Overview
Amazon Private Label is an attractive prospect in 2021, a time when Amazon FBA third-party sellers are on the rise. Whether you are only just entering the Private Label space, or you're an existing Private Label seller, it's important to be aware of some common mistakes that third-party sellers make which cost them the most financially. We will lay out 10 of the most expensive mistakes a Private Label seller can make, from the most common to some other pitfalls that you might not be aware will cost you.
What is Private Label?
Before we begin to talk about common mistakes Amazon Private Label sellers make, we have to define what private labelling is. Private labelling at its core is a simple concept – selling products manufactured by another company under your own brand. On Amazon, this essentially boils down to finding a supplier, and selling their goods with your own packaging and branding.
Private labelling is one of top selling strategies used by Amazon. It's a model that works very effectively with FBA, because sellers can get brand-registered quickly. They can also ship their inventory directly from manufacturers to Amazon's distribution centers for storage. While for wholesaling or retail arbitrage, you need to go out and explore your local markets & suppliers, private label can be done remotely. All you need to do is research, find a winning product, find a good supplier, become a registered seller on Amazon and you're good to go!
Every winning strategy has its pitfalls, and that's why we're going to cover 10 expensive mistakes Amazon Private Label sellers are making.
Common Mistakes
1. Violating Amazon TOS
The biggest and most common mistake for new sellers, and even old sellers in the Amazon Private Label space is violating Amazon's Terms of Service and FBA policies. Amazon does not hesitate to suspend sellers who break their TOS. When a seller accounts is banned, sellers are restricted from accessing any inventory still in Amazon's fulfillment centers. Essentially, Amazon will dispose thousands of dollars worth of inventory for suspended accounts.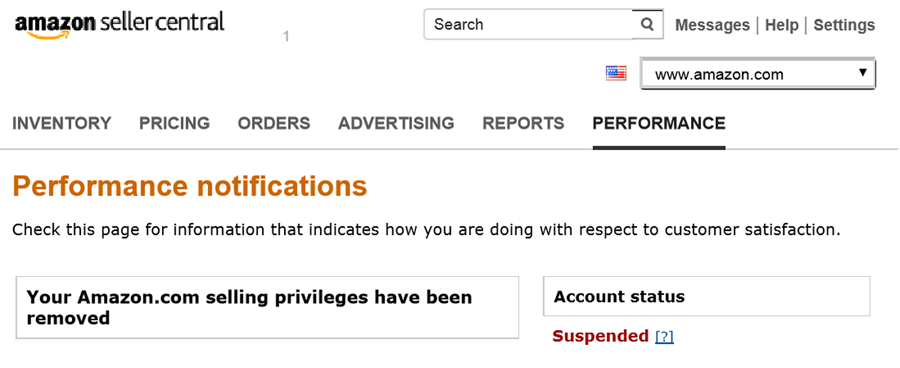 For this reason, the first order of business for any Amazon seller is making sure their private label product is legal, meets safety & compliance, does not infringe any trademarks or brands, and does not violate any restrictions or barriers for its product category. It's possible to get an account reinstated but Amazon is not obligated to reply to any seller inquiries. After an account is suspended, it is only reinstated if found to be wrongfully suspended. If you broke TOS, it's unlikely that Amazon will let you off with a warning.
2. Lack of Product Research
Good product research is the basis for a successful Amazon Private Label business. It's easy to fall for the "get rich quick" schemes all over Youtube. Many self-declared Amazon gurus tell you which products you should be selling. In reality, no good private label seller will tell you what products to sell on Amazon, because they're already selling them. Why add to the competition?
The key to product research for private label products is to avoid saturated markets at all costs. No matter how attractive a product idea seems, focus on products with less than 100 reviews but a high demand. There are a lot of tools out there to facilitate and make your research easier, most useful of all is JungleScout's Chrome extension which comes at a cost of $29/month but is well worth the investment.
In the screenshot above, you can see JungleScout provides information on competitor ASINs for your Amazon search. The most important metric is the JS Opportunity Score, if a product has a score of 6 or above, chances are its a viable private label product. Of course, you need to conduct further research into your competitor's sales history, but this is a solid start to your product research.
3. Poor Relationship with Supplier
For an Amazon Private Label seller, their most valuable partner is their supplier. Without your supplier, you have no business, your supplier makes your product and your product is your brand. It's a huge mistake to not cultivate your relationship with your suppliers. Not only should you thoroughly vet a supplier before you entrust them with your money and your products, you should also maintain consistent, clear communication with them.
First, immediately before taking on any supplier you should inspect their warehouses and ask for product samples. A lot of Amazon FBA sellers simply trust their suppliers from the get-go because they want to launch their business as fast as possible. This is the WORST mistake you could make! If your product quality is bad enough to generate consistent negative reviews, then Amazon will not only ban your listing, but also may suspend your seller account.
Second, avoid miscommunications with suppliers at all costs. If there is a language barrier, then hire a middleman to maintain clear conversations between you and your supplier. One example of miscommunication is that it may lead to your supplier mislabeling or incorrectly packaging your products before shipping them to you, or Amazon. This can cost you a lot in sales, or even your entire inventory shipment if Amazon rejects it for not meeting their standard packaging standards.
4. Bad Inventory Management
Inventory management is vital to your Amazon FBA business, especially for Private Label. Once your product listing shows up as 'unavailable' you will begin to lose all your customers to your competitors. In private label, any "hot" product you are selling, an absolutely identical one is being sold by yet another Amazon Private Label brand. You cannot rely on an established "big brand" or even rely on customer loyalty as a private label seller.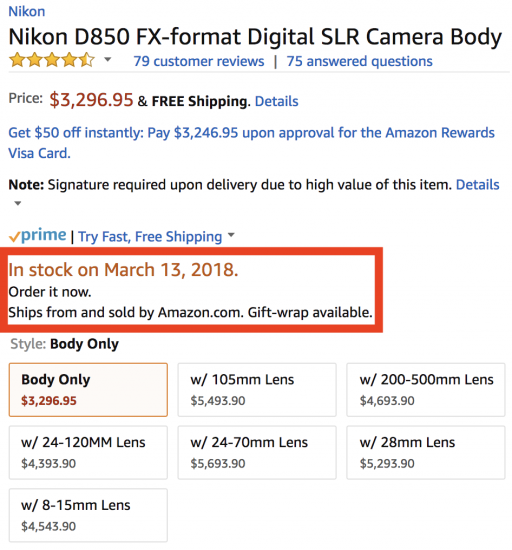 On Amazon, customers value price, availability & reviews the most. If they see "in stock on …." or "currently unavailable," most Amazon customers will switch to a competitor. With a consumer base used to 1-day prime shipping, incorrect inventory management can lead to the death of a good product. You need to account for your supplier's lead time, and Amazon's lead time when replenishing your ASINs.
That doesn't mean you should over-stock your products. This actually ends up costing you more money in the long term, especially if your sales decrease. Getting rid of excess stock on Amazon costs you $0.50 per unit to ship back to you. Disposal of inventory also costs you a fee per unit. If you choose to keep them in Amazon's warehouses, then they start racking up long-term storage fees. As you can see in the screenshot, the fees get very pricey the longer your inventory remains stagnant. This is why disorganized inventory management is one of the most expensive mistakes an Amazon seller can make.
There are many tools and courses out there to help you with inventory management, or you can use a domestic 3PL warehouse that allows you to drip your inventory to FBA, so your whole inbound time frame is shortened.
5. Insufficient Product Promotion
No product can survive on the Amazon marketplace in 2021 without some diligent product promotion. You need to accumulate reviews fast to keep your product selling, and the way to do that is to make sure your product listings are fully optimised with backend search terms and by using Amazon Pay-Per-Click (PPC) Advertising.
Insufficient product promotion is a pitfall to avoid at all costs, because once the competitors start rolling in then it gets harder and harder to climb back up the rankings. As of 2021, approximately 75% of Amazon third-party sellers use Amazon PPC. This means if you're the 25% that isn't using it, you're also the 25% whose Amazon business is probably failing. There are numerous courses by both Amazon and external sources that break down Amazon PPC into easy, understandable lessons. More conveniently, there's Amazon PPC Management Software that can do all the heavy lifting for you.
Amazon PPC Tools can help automate the bidding process, and optimise it to make sure your ASINs are winning Rank 1. Once you're at the top of the page, sales will increase and reviews will begin to accumulate which further bolster your sales.
Other Pitfalls
6. Unaware of Amazon Policy Changes
It is not enough to simply follow Amazon TOS at the start, because Amazon policies are constantly changing and updating. It's important for all Amazon sellers to keep up to date on any TOS or FBA policy changes, because they will most definitely impact your business.
For example, in a recent announcement on Amazon Seller Central, Amazon informed sellers that FBA fulfillment fees will be increasing by 2-3% on average effective June 1, 2021. Sellers who are unaware of this key information may miscalculate their price to cost ratios, and end up losing a lot of money. Being ignorant of policy changes is an expensive mistake that not a lot of sellers are aware of. Getting complacent is not a mistake Amazon FBA sellers can afford, keep yourself updated with any announcements and news on your Amazon Seller Central dashboard.
7. Overly Aggressive Price Matching
The problem with Amazon FBA private labelling is how saturated it is, there are 50-100 competitors for every popular product. Even for lesser known product opportunities, the minute you put up a listing, within the same week 5 new competitors will crop up, usually with even lower prices. When this happens, a lot of Private Label sellers resort to price matching these competitors. While this is effective to some extent, at a certain point you begin taking a loss.
Even worse, lowering prices and cutting costs leads to lower quality. The quality vs. price tradeoff is very dangerous on a platform as accessible as Amazon. Instead of price matching, we recommend analysing new competitors and finding out where their product is flawed, and what pain points their customers bring up. You can then offer those same customers a better product, which they are willing to pay higher for. A higher quality product will gather more good reviews, and when a new customer sees your product with 100 reviews, and a competitor with a fraction of the price and 1-2 reviews, they will most definitely choose yours.
8. Overattachment to Products
One pitfall sellers tend to make is getting overly attached to their products. The private label landscape is constantly changing, so even if the perfect product you spent 50 hours researching to find was selling well a few months ago, customers have already moved on. Holding attachment to your old ASINs will only lead to a loss in sales, so it's imperative for Amazon Private Label sellers to do frequent, consistent research into new product opportunities.
Holding onto inventory for a product that no longer sells well might not seem very expensive at first, but the costs of sticking with a bad product will add up not only in terms of storage fees but also wasted ad spend. Once a product has reached the end of its lifecycle, it's best to liquidate or dispose of it. Ideally, you should forecast future sales so that you can simply sell out, and then not replenish it once its reached the end of its journey.
9. Delaying Customer Service
For Amazon FBA sellers, Amazon themselves handles most of the customer service, but you will still get direct inquiries every now and then. It's incredibly important not to ignore these, because they directly affect your account health. Amazon has a customer service guideline of responding to messages from buyers within 24 hours. Once you cross that 24-hour target, it begins to negatively impact your account health.
Amazon's company ethics means always putting the customer first, and so Amazon sellers must do the same. Not responding in time to customer inquiries can be an expensive mistake in the long-term, leading to an account suspension in the worst case scenario. In addition, never request reviews in the Buyer Messages interface, this may get your account banned for influencing reviews.
10. Not Learning From Mistakes
Lastly, the most expensive mistake out of all is to not learn from your past mistakes. It is important for all sellers to be self-aware, to recognize their failings and actively improve on them. All new Amazon FBA sellers make inventory management errors in the beginning, or may face issues with suppliers, the important thing is to make note of these mistakes and then avoid making the same ones in the future.
Mistakes can be expensive, but not learning from them is even more expensive to you as a person. Be sure to keep trying your best to optimize & improve all your business processes!
Final Thoughts
All in all, there are a lot of expensive mistakes that Amazon Private Label sellers make, and we have covered the major ones that cost businesses the most. We hope that our article was helpful and provided you with enough insights to avoid these same mistakes with your business!
If you have questions or insights to share, please feel free to post them via the comments section. Please also consider joining our Facebook Group where we discuss any questions you may have about running an Amazon business.
We are SellerMetrics, our Amazon PPC Software helps Amazon sellers, brands, KDP Authors and agencies navigate Amazon Advertising PPC via bid automation, bulk manual bid changes, and analytics.
Sources